interesting find on eBay



Posts

: 156


Join date

: 2011-11-06


Location

: Tucson AZ USA




Posts

: 788


Join date

: 2009-04-30


Location

: East of the sun and west of the moon

Neat.  "ARKAY" was "Radio Kits, Inc." which marketed a wide variety of electronic kits in competition to Heath, Dynaco and Knight-Kit (Allied) in the 1950s and 1960s.  They were somewhat lower in cost and less stylish than the Big Kit Brands.  Their instruction manuals were rife with errors; upon opening up an Arkay kit, one would find a pile of Errata Sheets and had to be careful to annotate the construction manual before starting to build the kit!
My Dad got an Arkay ST-11 Binaural AM-FM stereo tuner for his system.  It was the most high-styled Arkay I ever saw.  He replaced it after broadcast FM Multiplex Stereo came along, because the Heathkit AC-11 Multiplex Adapter he bought and built turned out to be unacceptably unstable.  He must have traded the Arkay because I wasn't able to find it in the house after he passed away, six years ago.  Too bad...I recall that as a mono tuner it was sensitive and performed well.
I learned about the Heathkit AC-11's instability myself, sadly, later on with a different one!
Attached: EBay photo of Arkay ST-11...so it's subject to disappearing!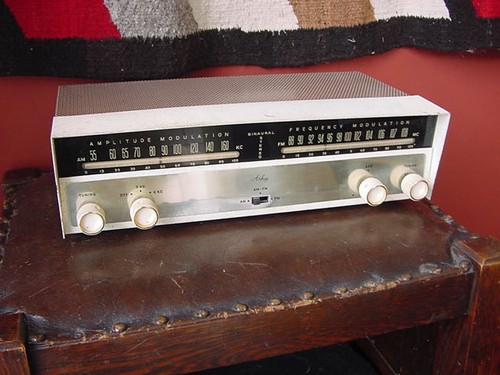 Posts

: 1928


Join date

: 2012-05-23


Location

: Wallace, Idaho

Damn! That's retro. I like it.