Somewhere I read (here?) that the VTA 70 compares to a Mac 240.. Today I'll be receiving a new to me Mac 240 that was restored by Audio Classics in NY. The seller is delivering it and auditioning my system. For power amps I now have an HK Citation II and an VTA 70 that I built last winter. I absolutely love both of these amps. I especially love that I can switch the VTA from UL to Triode mode. I currently use the VTA with EV Aristocrat speakers and a Citation II preamp. With the price of Mac equipment never seeming to come down, I couldn't pass up purchasing this one. It's local, it's getting delivered and it's restored electronically by a well known company. But I have a feeling that unless these is some magic hiding in the Mac design it's not going to out pace the VTA 70 in performance. Although it might have a leg up in the wow factor of being a Mac.
Have any members here had the opportunity to compare the Mac 240 to the VTA 70..
I just set this shelf up and unfortunately the VTA 70 is tucked in there sideways.  

This will do for now but I'm going to have to do something about it later.
[img]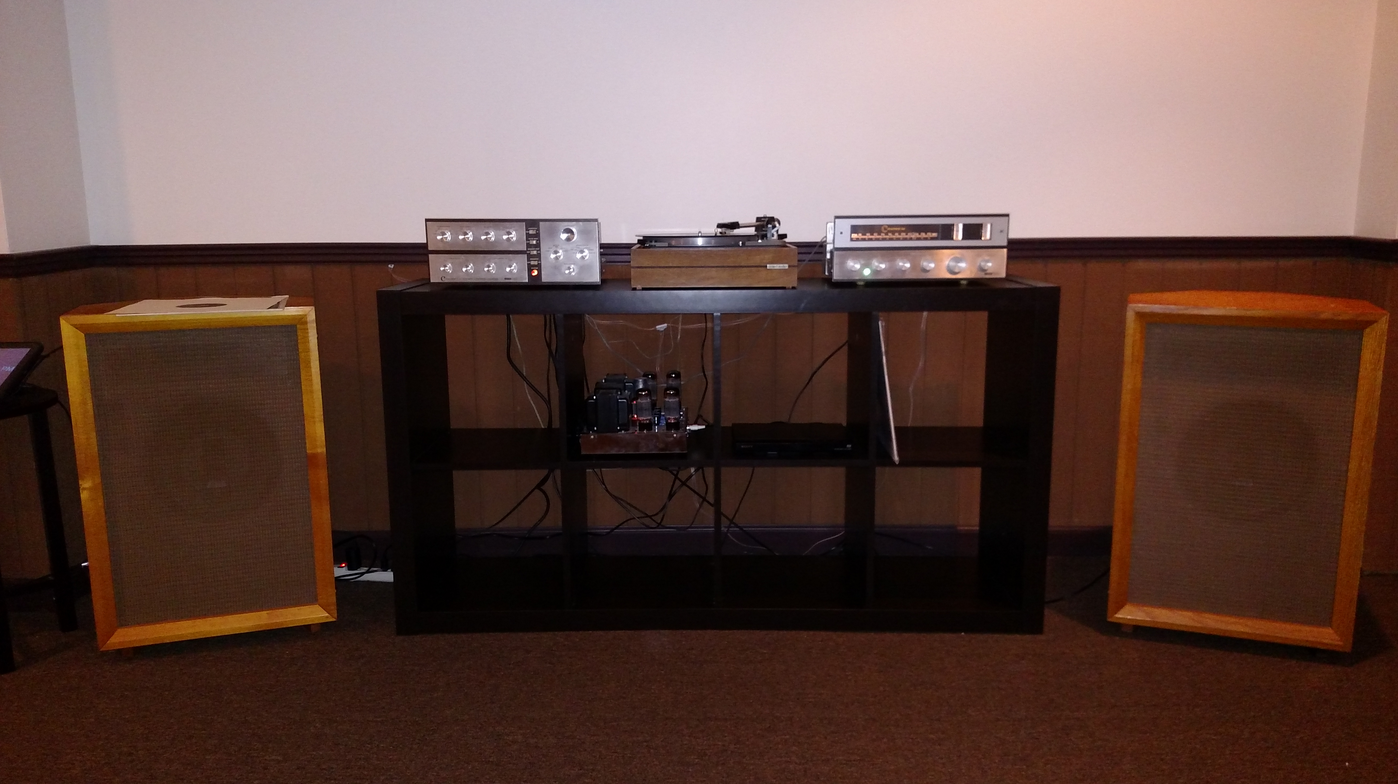 [/img]