Hi folks. I am new to the forum and am on a bit of a journey, to say the least.
I have very little electronics background, but do have some general understanding of components, soldering and generally a quick study for hands on things. I do a good deal of vintage AR speaker rehab work and have gained a bit of hands on experience with a soldering iron and capacitors/resistors being replaced etc. A little over a month ago I fell into a ST 70 unmolested, and started the research.
To set the stage a bit here, I am very much an oem minded guy with all things vintage, and generally not a fan of modding unless time has proven that doing so makes sense. My research has led me all over the place with mods and speculations and it all circling to the original design being just a solid design and why mess with a good thing? When I got the amp it was pretty ugly from being stored for who knows how long and no real back history known or to be had.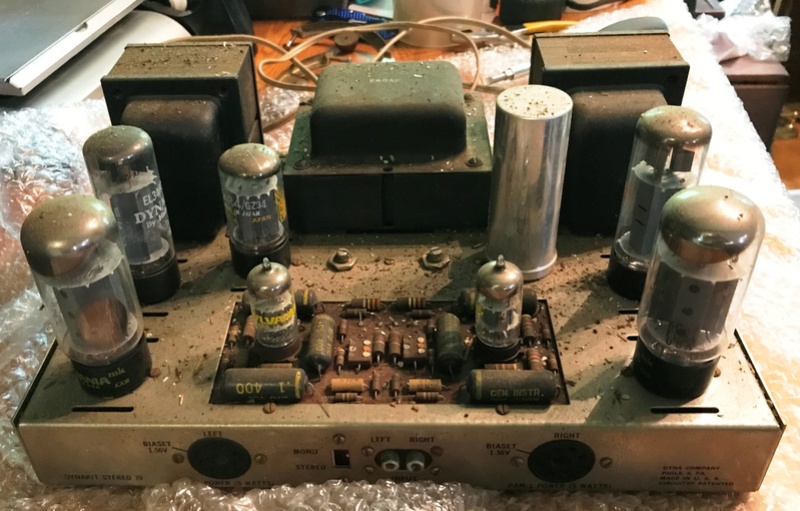 I have since completely dis assembled the unit, cleaned and polished the chassis and visual assessment of hardware has revealed a unit that does not appear to have been abused. No evidence of overheating anywhere. I am going to change selenium rectifier and cap can for sure and any other caps and resistors that are either known problems or test bad. I do understand the 7199 tubes are sort of problematic, but there are adapters to be able to roll other values in. My question is I am having trouble finding a layout map for the board, or at least one I can make sense of and if it exists where can I find it? I have a Fluke 115 and have started testing the resistors on the board, but am not sure about the readings being that they are still on the board and in circuit. I have a legend for determining values using the color bands on the resistors and they don't seem to be close to the id value?
Am i going about this properly or do I need to extract the resistor before testing accurately.
Not sure about the pic I posted above, possibly a size issue.
Geoff
I have had some preliminary banter with Bob and others, but found this forum and figured why not.