Hello, Amp Builders,
New forum member here, but a member of several guitar amp building boards, and thought I'd add a description and photos my recent M-125 builds.
Prior to building these, my first audio amps, I'd built 22 guitar amps, and repaired a half dozen, so I figured it was time to add some nice tube amps to our audio system. After several weeks of online research, I selected these VTA M-125s and the time delay boards. I built the first one without benefit of a chassis stand, and made a stand to build the second amp, which had two sides, two top straps, and a prop for when I wanted to sit it on end - very handy.
As you'll see, I've made a few changes to suit my own preferences, add safety, and potentially eliminate ac hum:
Tighter tolerance, upgraded/uprated resistors in some locations, and teflon-coated, silver-tinned copper stranded wire;
Moved power switch from front panel to beside the pentode/triode mode switch (new hole), reducing wire length, and re-routing away from preamp board
Fused the AC load wire (not neutral as designed), and connected AC load wire to tip, not sleeve of fuse holder;
Tacked down wires with silicone (holdover from my guitar amp building - doesn't look nice, but helps keep wires where intended);
Shielded coax input cable;
Moved red and green leds from time delay board to front panel power switch hole;
Insulator paper between TDR board and chassis, and between speaker terminals and transformer bell;
Painted transformer bells and lams;
Constructed solid state rectifier using NTC and UF5408s, added UF5408s to socket in case I want to run rectifier tube instead;
Moved input ground to dedicated screw/nut, rather than transformer mounting screw;
Replaced power/mode switches to Switchcraft, and installed using Marshall-style mounting rings for a nice appearance;
Thick aluminum washers for OT mounting screws.
I had originally wired in a sag resistor that would be out of circuit when a rectifier tube was plugged in, but in circuit with my SS rectifier (different pinout), but I found the chassis-mounted resistor got quite hot, and I didn't want that heat inside the chassis. I considered making taller SS rectifier cans with room for sag resistors like the Weber, but decided I liked the higher voltage and no sag with the KT-120s I'm running. Photos show the resistor still installed, but I pulled them subsequently.
Also, I had originally built a full-wave rectifier board for the bias circuit, but it bumped up the voltage too much, and I didn't want to play around with resistor values to drop it back down.
The amps sound beautiful, with no hum or hiss, a beautiful frequency response, tight, responsive bass, and of course, they look beautiful with their well-designed SS chassis. One downside is the PTs get hot with KT-120s, so I added fans to a heat shield I built for my stand. Another downside is watching the service panel meter spin like a top when these are running, but hey, that's why we have solar panels! Having 8 KT-120s cooking away also helps heat up the amp corner of the room :-).
My compliments to VTA for the design, planning, packing, etc., involved in making these kits available.
Cheers,
Greg Tatarian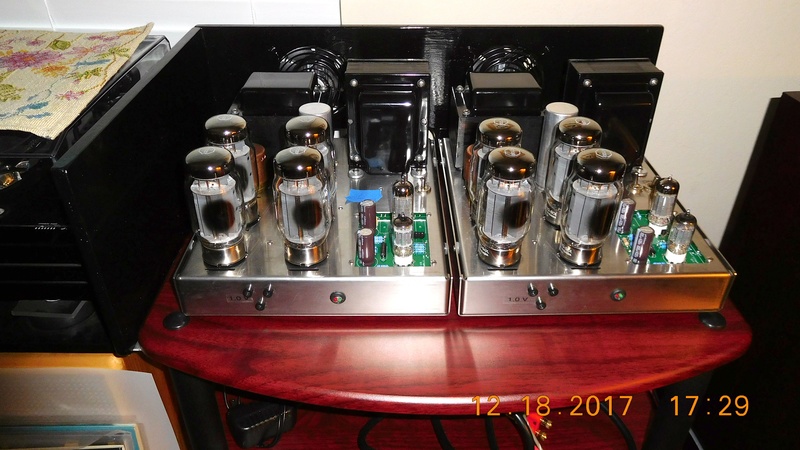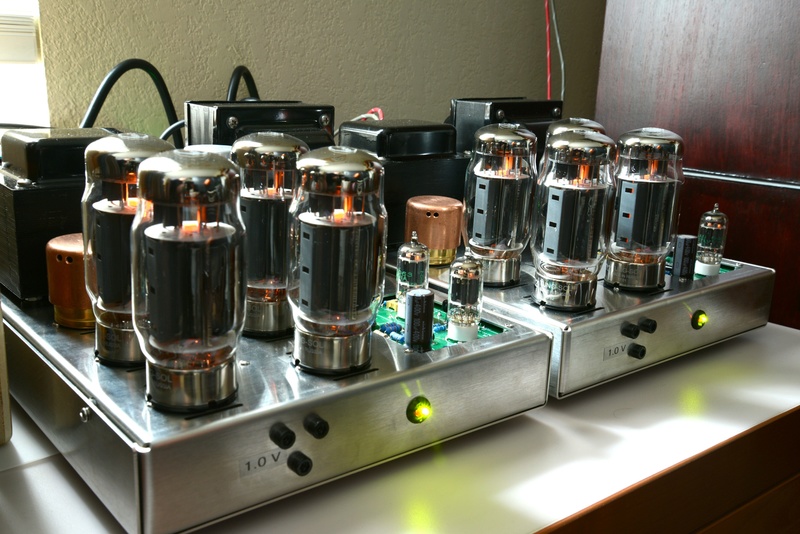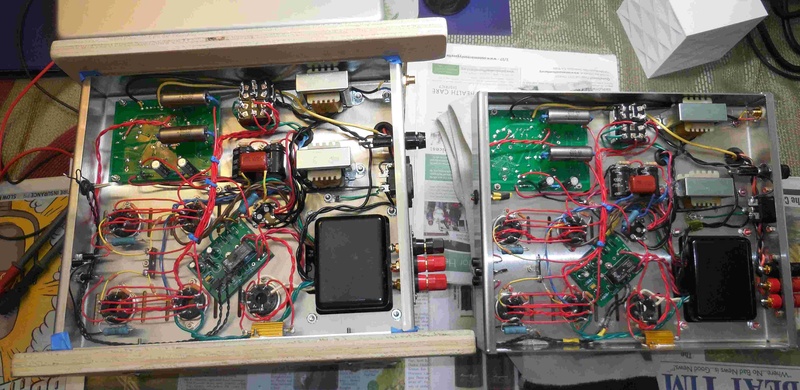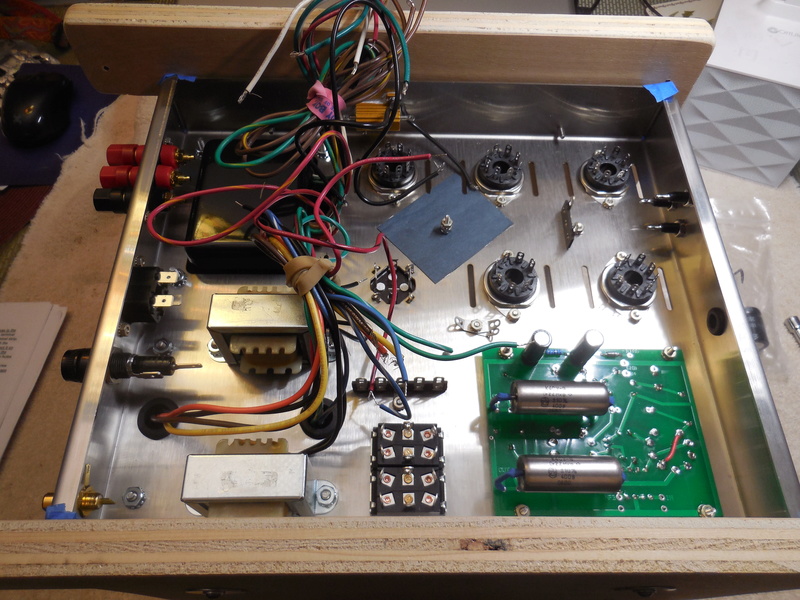 Last edited by gktamps on Tue Jan 16, 2018 11:20 am; edited 1 time in total