Not sure if people are familiar with posting images to the forum. I was looking around and was able to post them directly.
Click the image icon with the diskette and hit select files to browse for the images.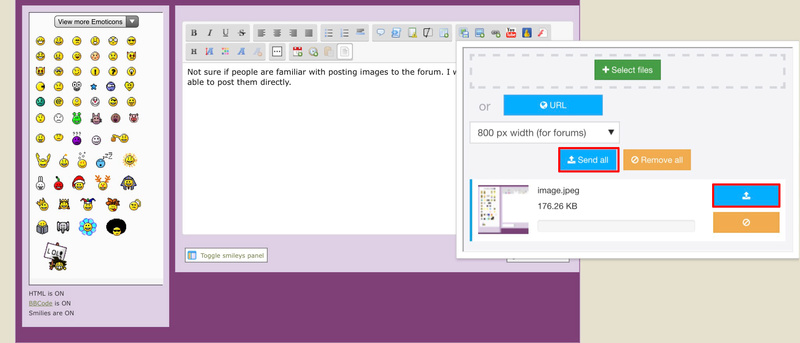 Click send all for multiple images or the blue upload icon for individual uploads.
Once uploaded click the insert all button and it will add the links automatically.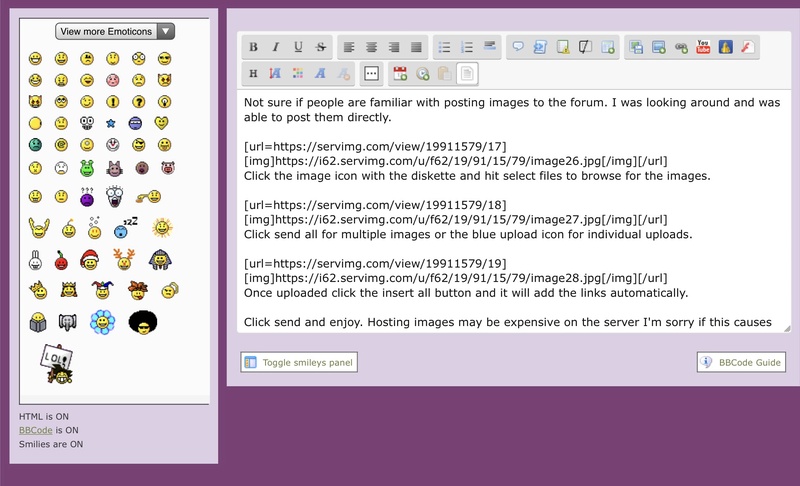 Click send and enjoy. Hosting images may be expensive on the server I'm sorry if this causes any issues please erase this post if needed.