new quad cap, on to the driver now,



Posts

: 382


Join date

: 2014-03-13


Location

: Philadelphia

You should just replace the whole driver board with Roy's.....



Posts

: 259


Join date

: 2013-04-02

Dave_in Va
thanks man, is seen that. been all over that page with a monster wish list!.
i just got done with the driver caps too.

couldnt wait
i will possibly get that board eventually, but for now i just want to refresh mine
top and bottom of the board
i went and resoldered some sketchy looking points too.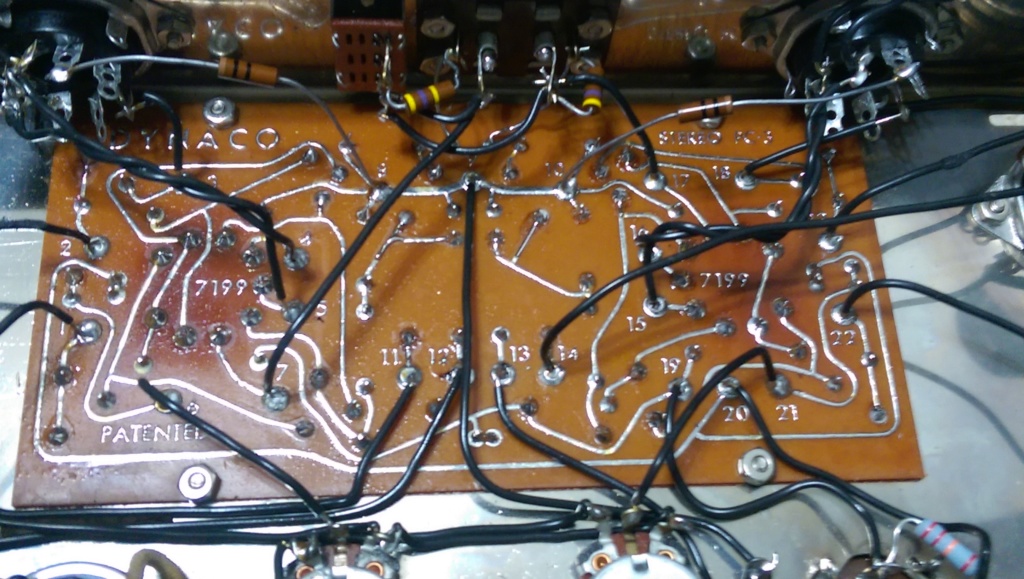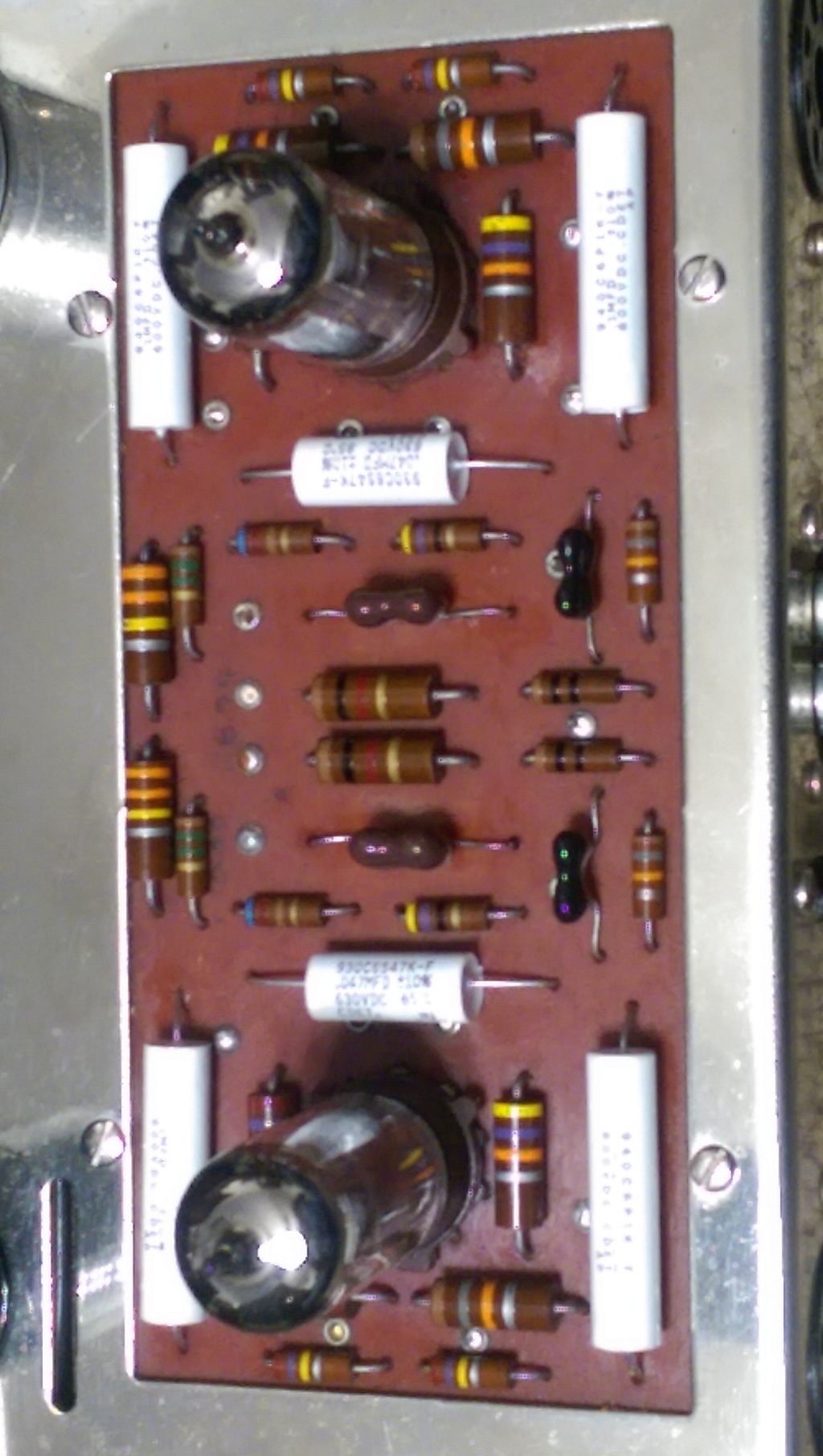 Posts

: 86


Join date

: 2013-07-13


Location

: Rochester NY

Nice job. It looks great. You can always replace the board but you have your board looking good for now. I did the same but also went thru the resistors to check their values. Many of the old carbon comps will drift. And not match channel to channel either. I decided to replace several of them and now both sides have similar operating voltages. They sound great as well. No need for a new board for me.
thanks.
i figure the same. knowing what heat may do to the solder traces on threse old boards kept me from removing ends of resistors to check them.and its possible the old carbon might change value with the heat or the movement of the lead in the bond as well. so. im leaving them to continue their job.



Posts

: 86


Join date

: 2013-07-13


Location

: Rochester NY

For the most part I do not un-solder them. Obviously several will have incorrect readings this way. You can find the ones on the stock schematic that are in parallel with others that will give erroneous readings. The rest will test fairly well. Most of the resistors have a high value so they actually read as if they were open air tested. In particular the voltage amplifier plate and screen grid resistors and the phase splitter plate/cathode resistors. They all should be matched or very close to the schematic value.

The overall feedback resistor and the voltage amplifier cathode resistors will influence each other. If each channel measures close to each other I let them go. If they are off I un-solder them for further testing.
thanks for the insight. maybe ill compare them later today. right now.. im enjoying them




Posts

: 29


Join date

: 2018-07-31


Age

: 54


Location

: Tacoma, WA

Thanks for your postings. I'm right behind you in my amp rebuild.
enjoy. i think if i was to do anything different id would have used sprague caps(they are a little bigger). but it worked out sounding very nice! im happy with it. im gonna be working on an extension that mounts to the back pretty soon. it adds 4 lugs and a toggle to enable a center speaker to be used.just havent settled on if i want to use old school screw terminals(as the mod would have been made in the 60's) or newer style more robust connectors.