Here are some images from my recent build.
As always thank you to Roy for the kit and the assistance in ordering it how i preferred.
The board is Revision P.
I purchased the kit with the Tape switch, and inputs / outputs omitted.
I omitted the balance controls from the final wiring. I forgot to order it with those holes removed as well.
The chassis is lined with a sound dampener similar to DynaMat, it is a little different from what Roy lines the chassis with.
The transformer covers are also lined with sound dampener, inside and under.
The board is mounted on rubber o-rings between the board and standoffs.
Here are some details about the components used in the build :
Tubes ***
CV181-Z  ShuGuang Treasure Matched Quad
NOS Sylvania VT-126B 6X5GT Vacuum Tube Black Plates
Resistors & Capacitors ***
Audio Note, Shinkoh, PRP, Takman.
Mundorf Capacitor 20.0uF 750Vdc TubeCap
Mundorf Capacitor 47.0uF 600Vdc TubeCap
Duelund Capacitor CAST/PIO-CU 0.22uf / 630VDC
Source: partsconnexion
Wiring Etc***
24 AWG Gore Shielded Silver Plated PTFE Wire Twisted Pair
20 AWG Silver Plated PTFE Wire White 19 strands
Cardas Quad Eutectic Silver Solder
Source: johnswireshop.com (ebay seller: NavShips)
Input Selector ***
AudioWind Electronics Salon A-130 Relay controlled input selector. Modified with 6vDC relays to run off of the same 6vDC used by the Khozmo Remote / Display. Purchased the 6vDC relays from Mouser and just swapped them out.
https://images-na.ssl-images-amazon.com/images/I/81QOcZourgL.pdf
Source: Amazon, Mouser
Toroid transformer Cover Anti touching shield cover D: 105MM H :60MM
Source: Aliexpress
CMC Copper RCA Female connectors. Had to make the holes 11mm vs the 10mm that comes from Roy.
Source: Aliexpress
Version 1.0 Pics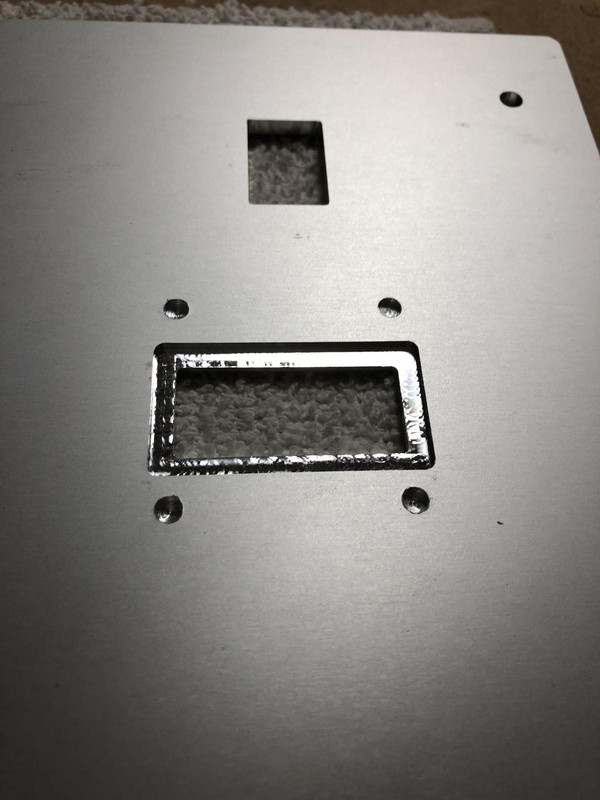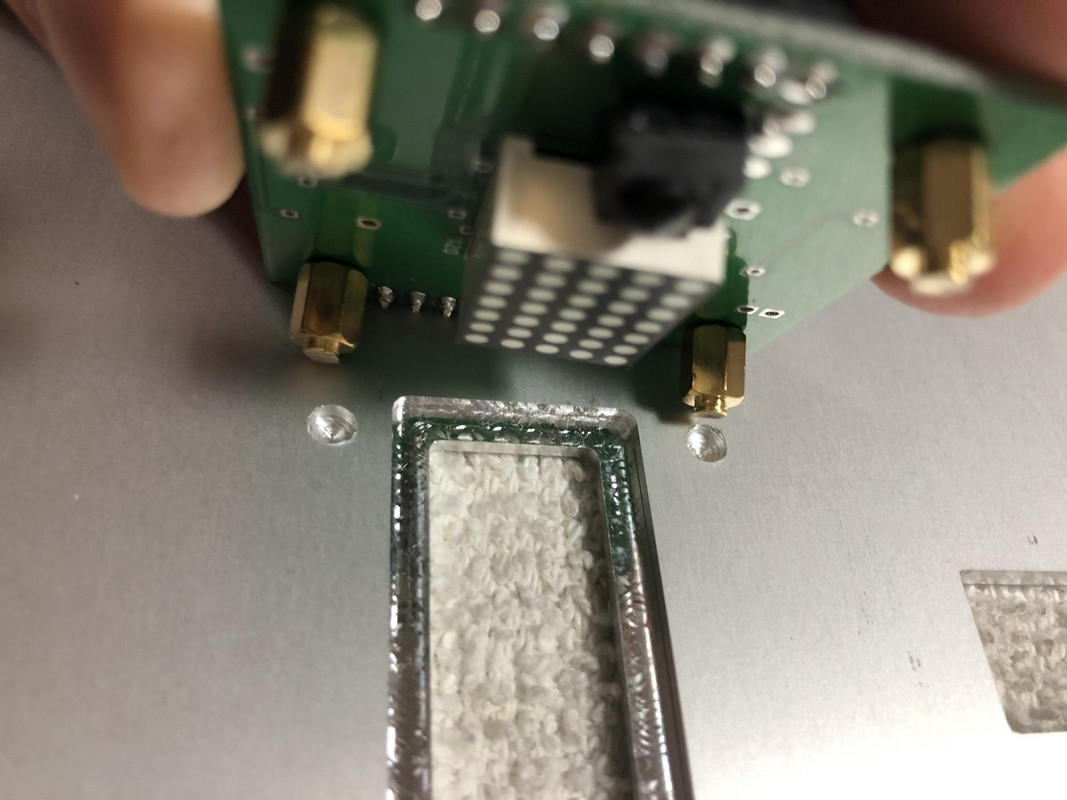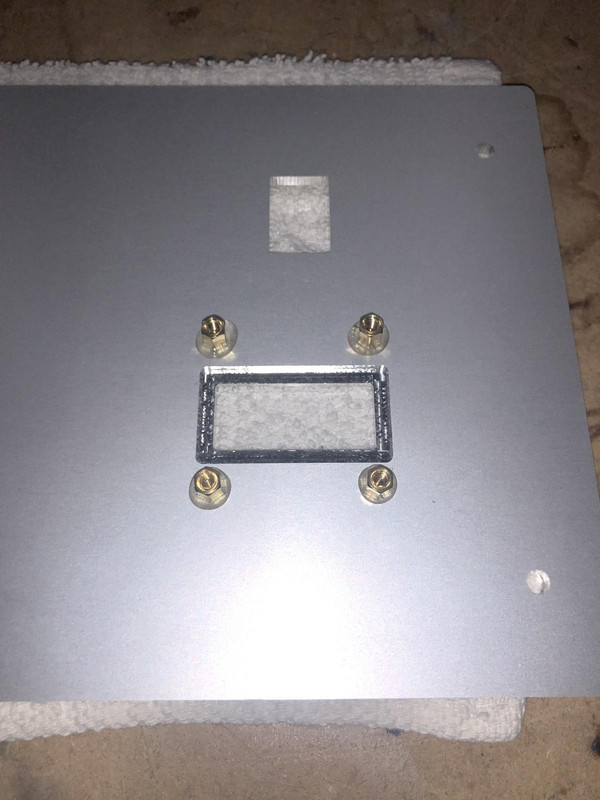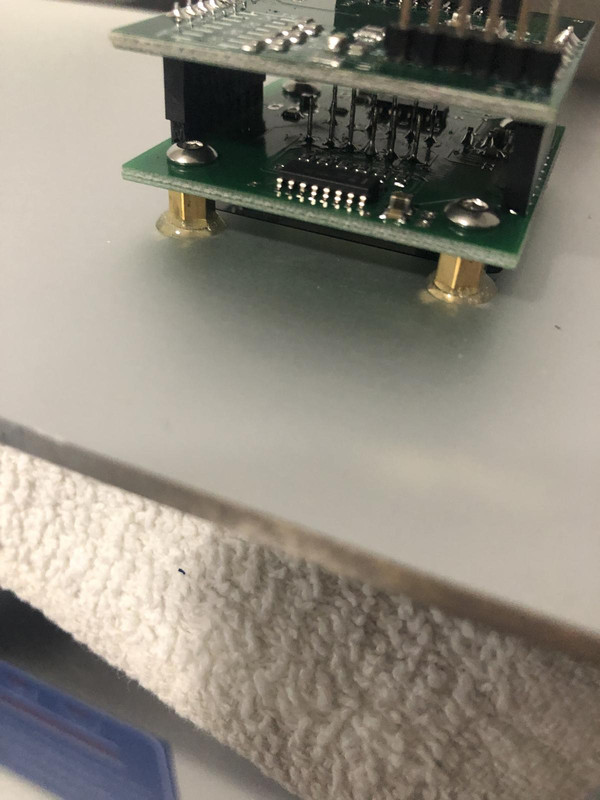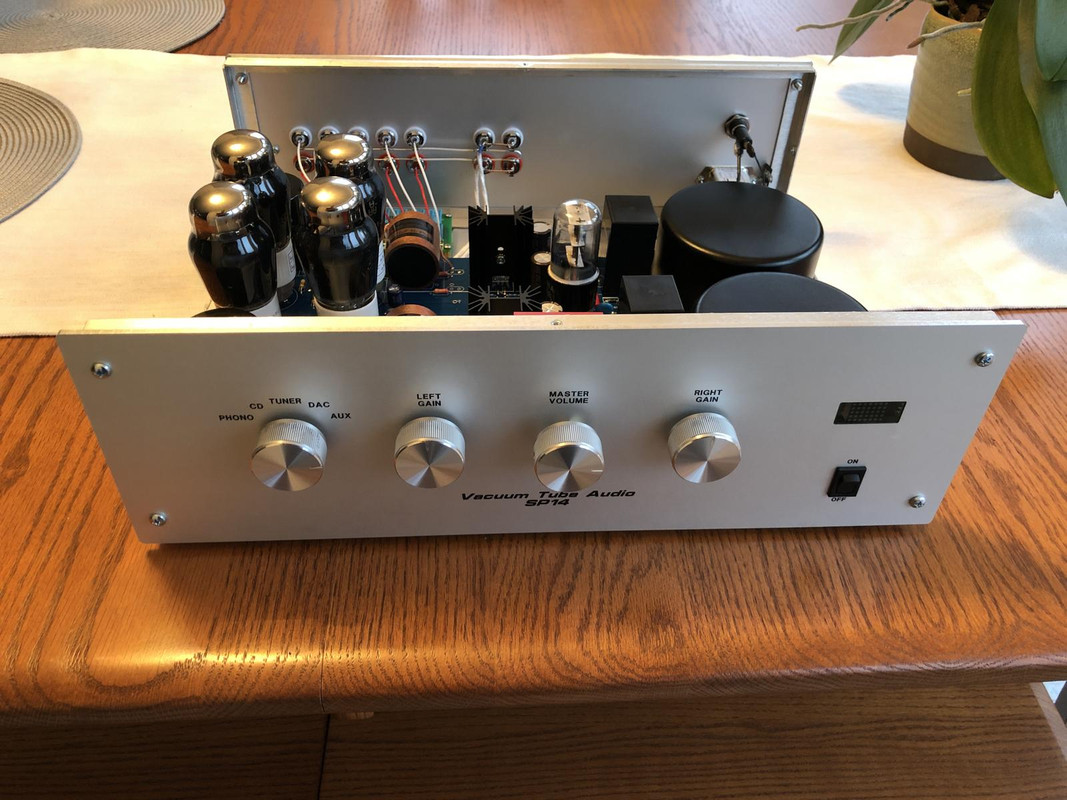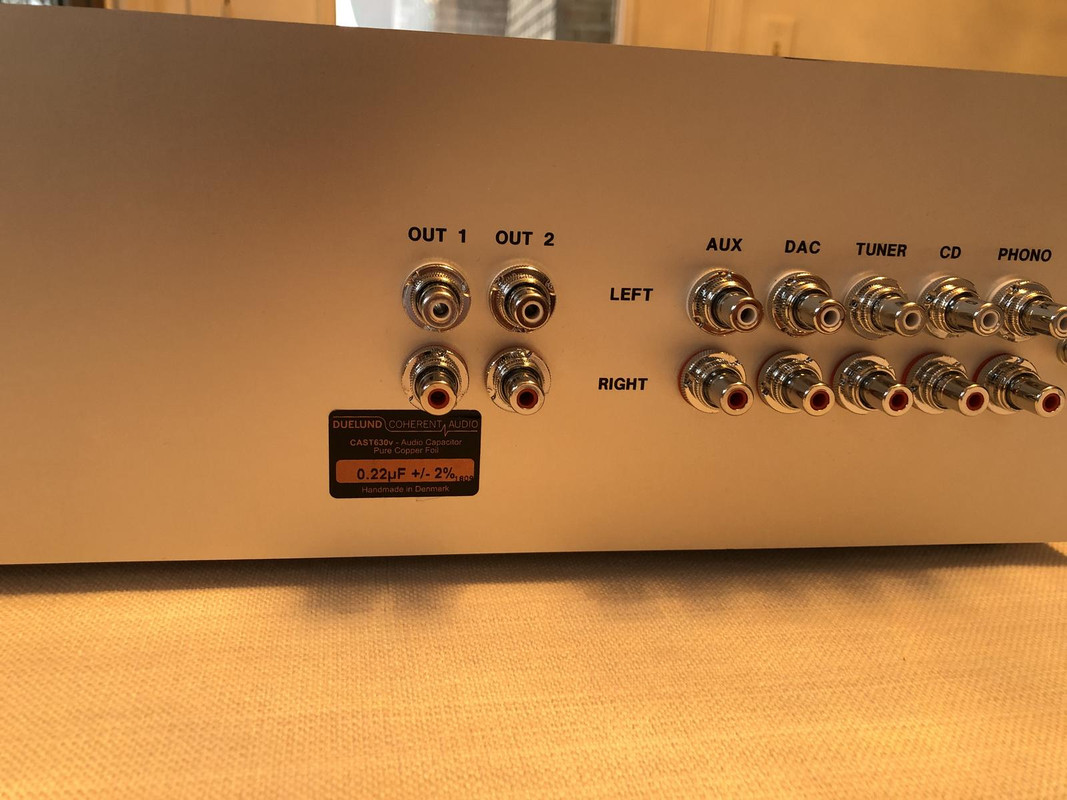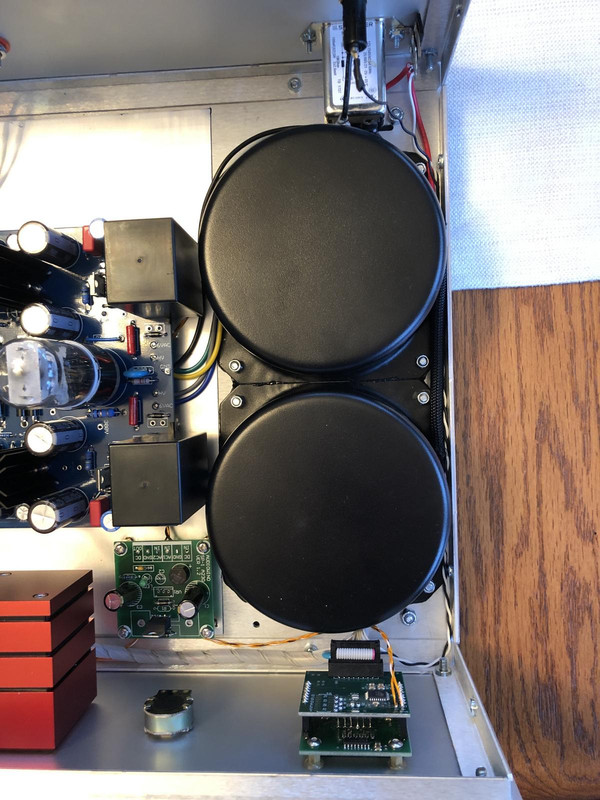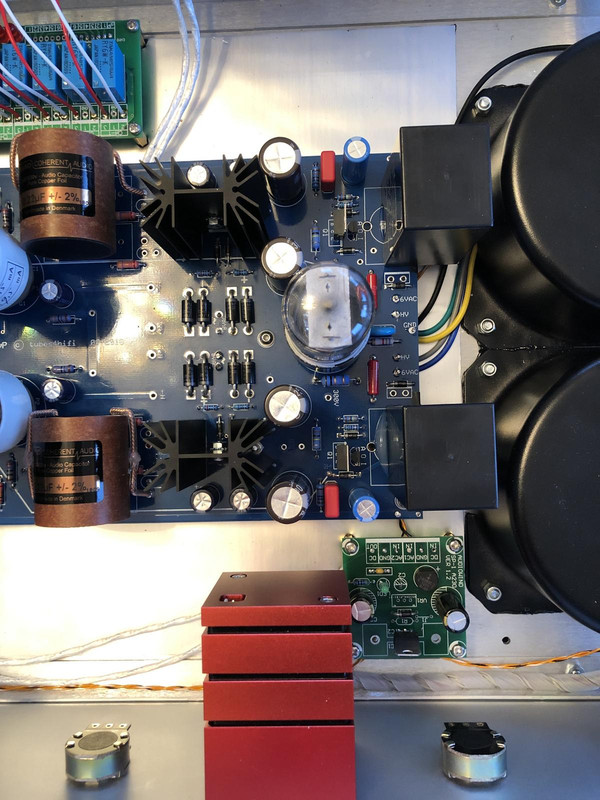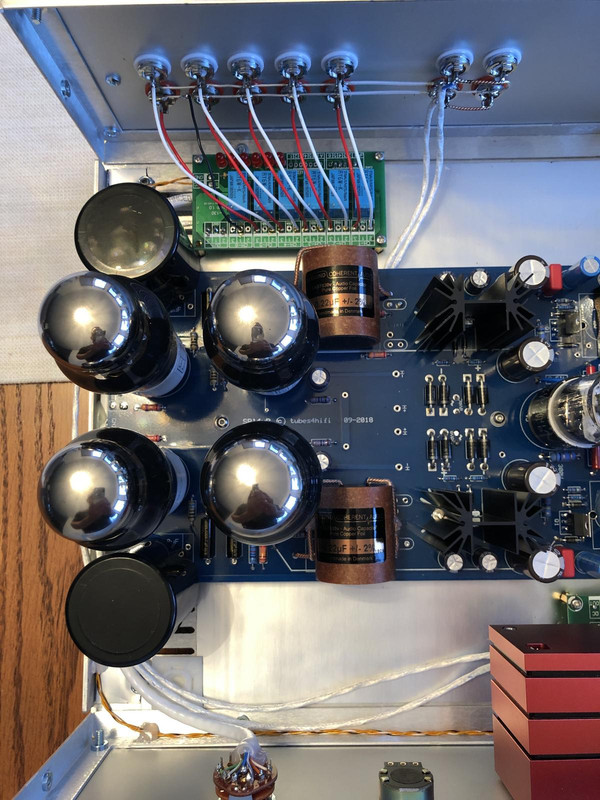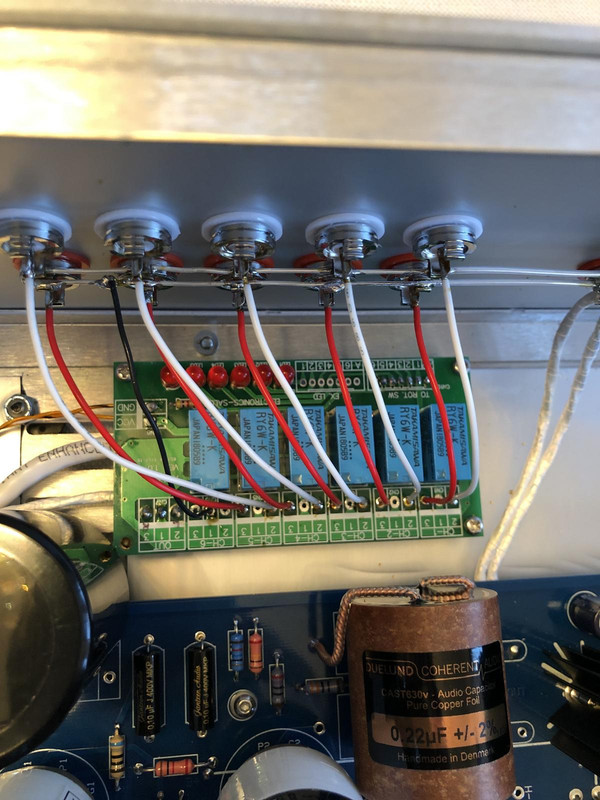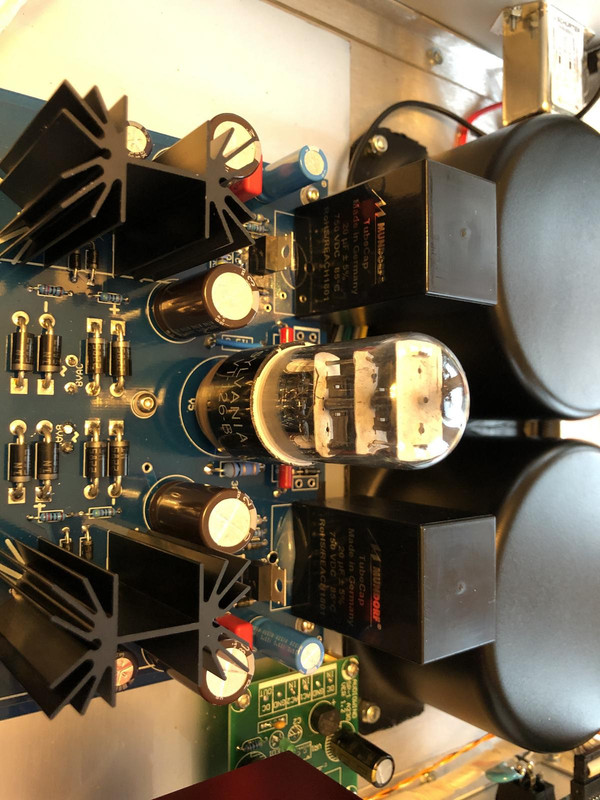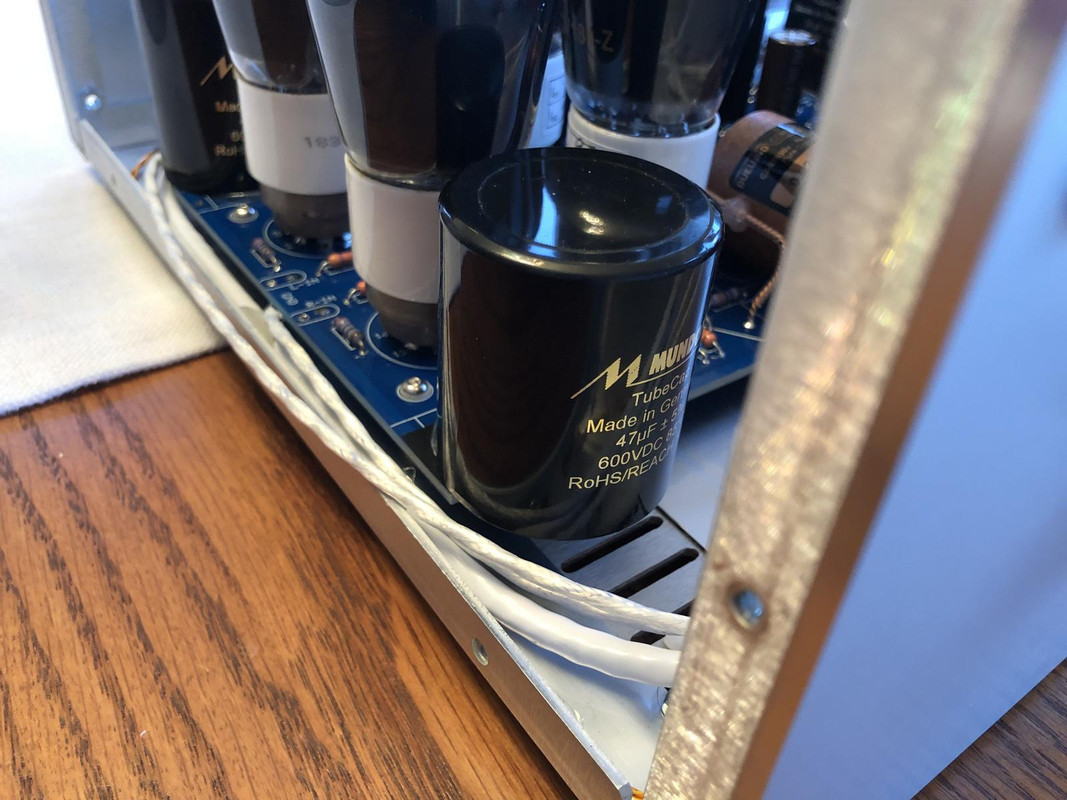 Last edited by Jedidiah on Tue Mar 12, 2019 1:14 pm; edited 1 time in total