First pass at new Caps
I ran out of time last night and didn't get to take pictures with good lighting - I will replace these next week when I return to that house (I am off to my cabin for a few days - will return to that house Tuesday or Wednesday).
Mk2-#2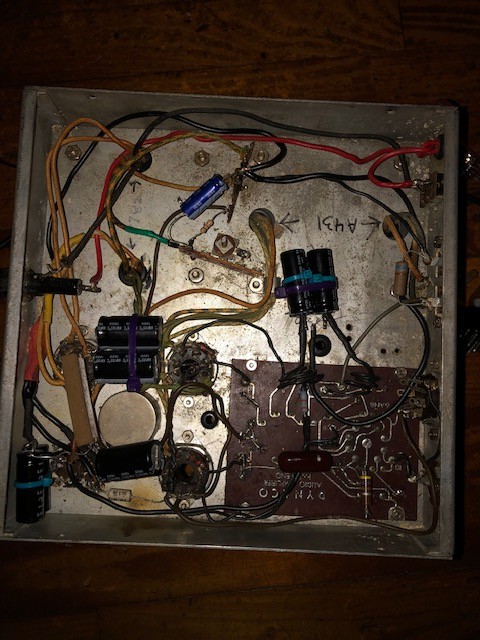 " />
Mk2-#1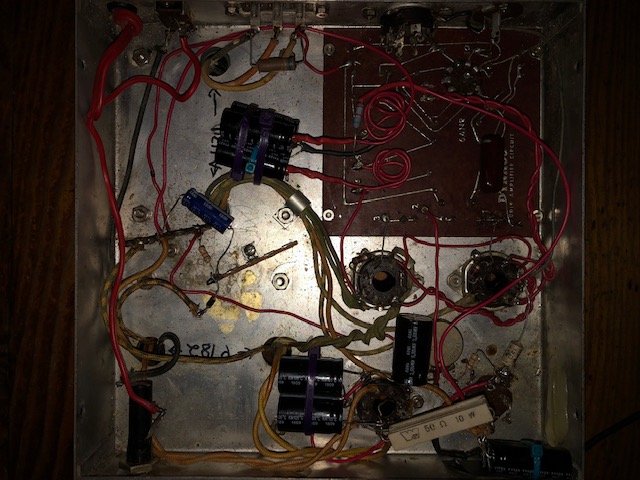 Basically, I replaced the Caps in the Quad can with new caps.
-  For the 30uf/500v I used two 100uf/400v (wired as 50uf/800v).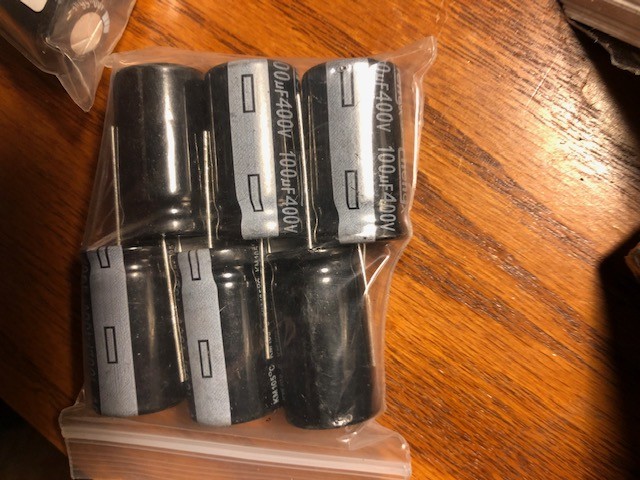 " />
-  For the other three I used two 56uf/400v (wired as 28uf/800v). It is hard to se in these pictures but I placed stacked Caps dead center wired them to eyelets 5 & 6 on the circuit board. I wired in a resistor to 5 running back to the connection near the Quad Cap. I ran a new ground for these Caps to the main ground strip (I had to run similar grounds back to the ground strip on one amp for the Cap I placed where the Quad can connects to the chassis).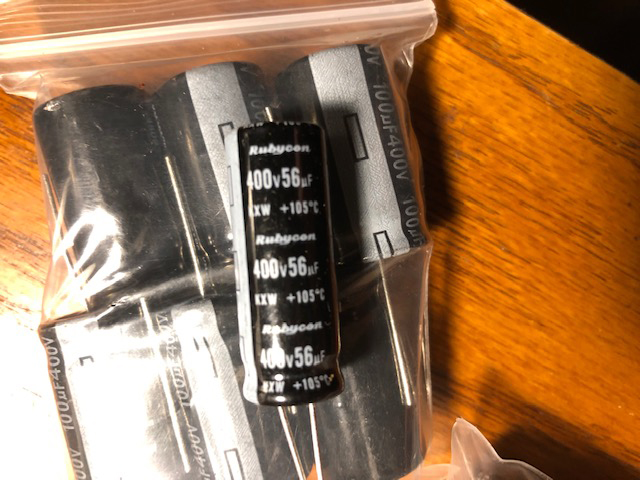 " />
-  I used a 100uf/400v Cap for the Bias Pot and a 100uf/100v one at the diode replacing the existing previously incorrectly installed 47uf/100v.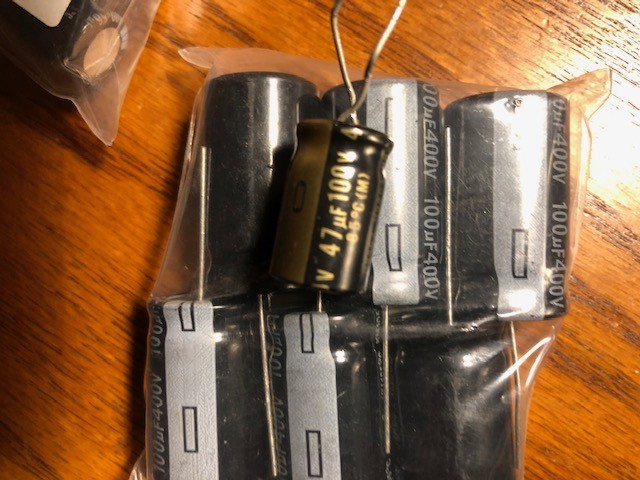 " />
Next step is to trace out everything and make sure I didn't make any mistakes.