My first post - hello from the East Bay (CA) - just started my M125 build this weekend with pop.
We finished the two driver boards: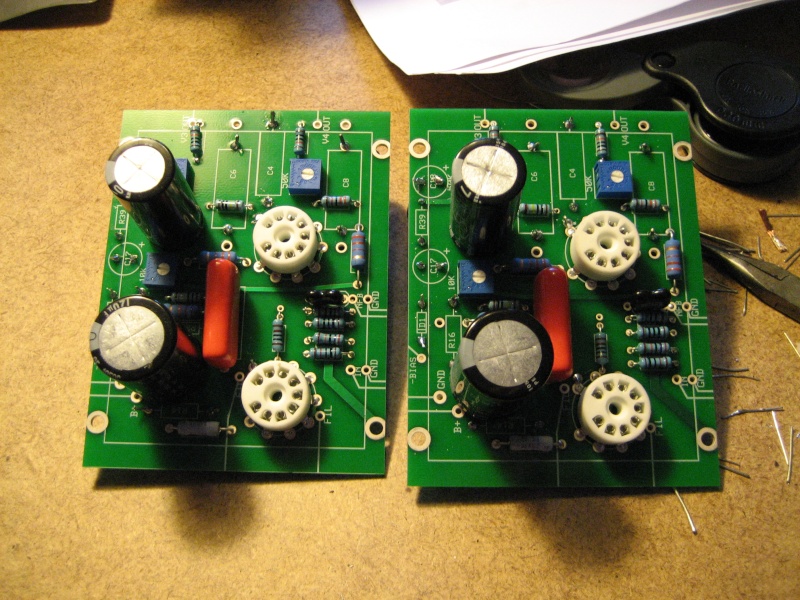 Hopefully the images turn out ok - first time doing this. I need to trim the leads a bit - my dad's wire cutter wasn't the best tool for trimming -I'm going to pick up something smaller. Hopefully the solder looks good - he's built a bunch of Heathkits (up to the big color TV) so I should be in good hands.
Transformers being painted:
Prepped:
Painted:
Not bad for day 1.
Thanks,
Chris
Last edited by costerdock on Sun Jul 31, 2011 12:01 pm; edited 1 time in total