Custom ST-120, April 2011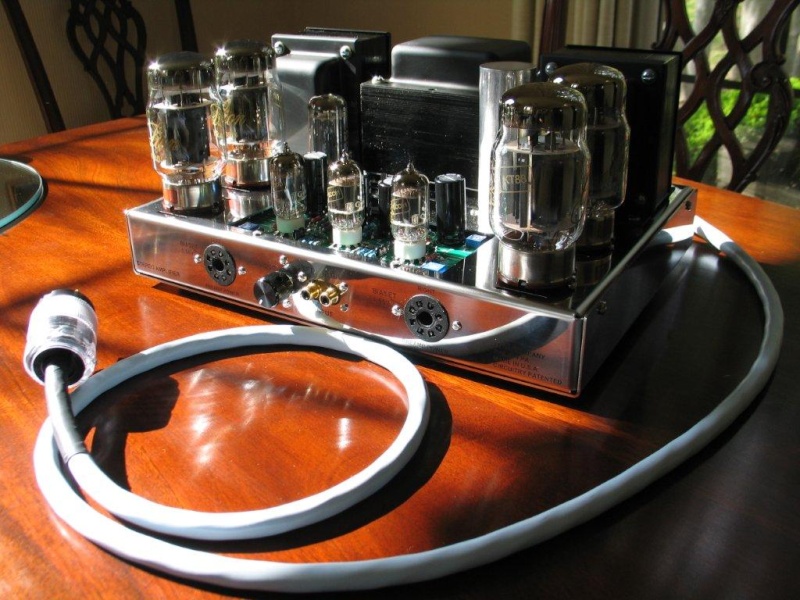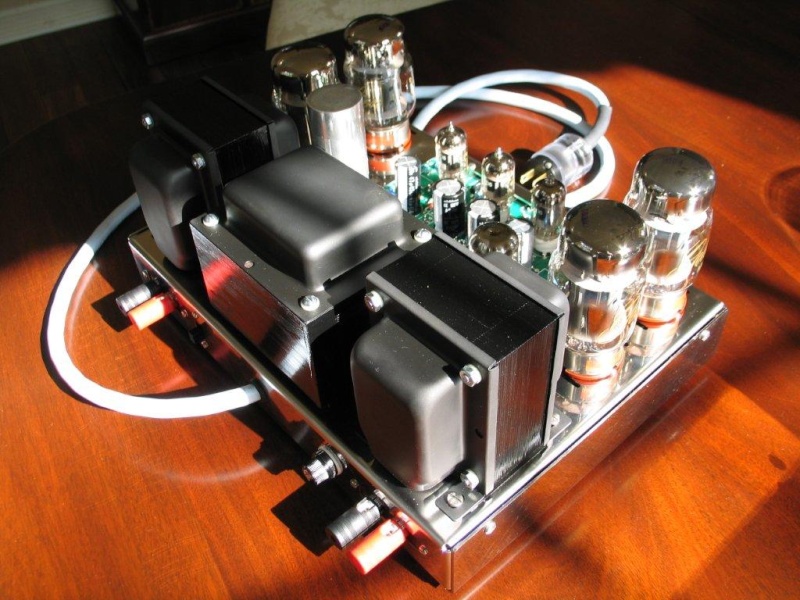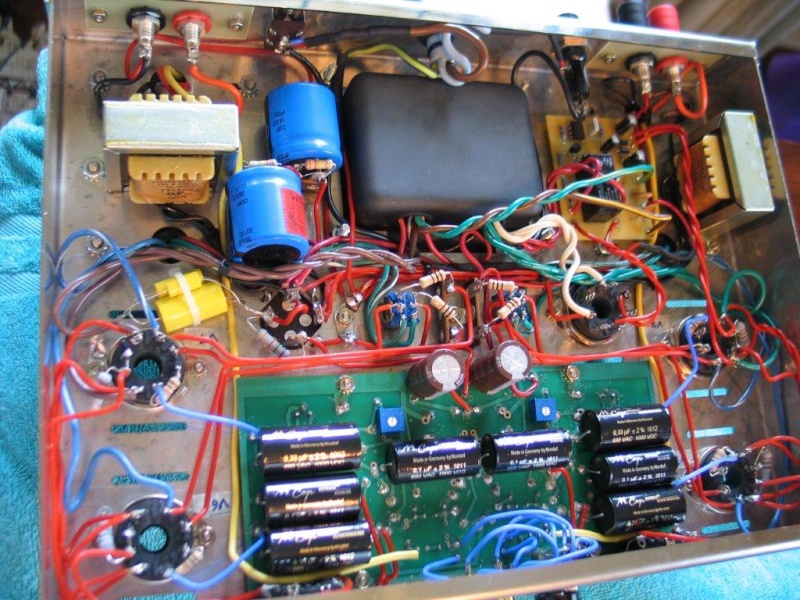 Custom Built Dynaco VTA ST-120
The Dynaco VTA ST-120 is an all-new 60 WATT PER CHANNEL integrated amplifier built on non-magnetic 16 gauge stainless steel chassis with a modern triode designed circuitry.
The ST-120 uses three large custom wound USA made transformers with 420-0-420 secondary's outputting 485 volts allowing the use of KT88 or Tung-Sol KT120 output tubes.
The ST-120 tube set has a GZ34 rectifier; three 12AT7 driver tubes and a matched quad of KT88's.
Electrolytic Capacitors include a German Authenticity Cap, Jensen, Elna and Nichicon products.
Film Capacitors include eight Mundorf 1200V Silver/Gold/Oil connector caps on the Mil Spec PCB.
Wiring is fine OCC Silver and Copper/Teflon and all solder points are Mundorf Silver lead free.
Single Line-Stage volume control is provided by a 21 stepped attenuator & machined aluminum knob.
Triode/Pentode switches allow power output changes between these two modes of operation.
The VTA board has individual bias controls (DC balance) for each output tube.
VTA-TDB Time Delay Board eliminates short cycle from external power surge.
Power output (4 X KT88) 60 watts RMS in ultralinear Pentode mode and 32 watts RMS in Triode.
IMD .................................. < .38% (19 KHz and 20 KHz) at rated power
Frequency response ....... 10 Hz to 30 KHz +/- .1 dB at 1 watt
Power bandwidth ............ 17 Hz to 30 KHz +/- .3 dB at 60 watts
Distortion…………………..Less than .155thd from 20Hz to 20KHz at rated power
Sensitivity....................... .1 volt in for 125 watts out
Feedback .........................13 dB
Bias setting………………. (.550 volts DC) per each KT88 Output Tube
Damping factor ................14
Input Impedance.............. 270,000 ohms
Hum and noise ................ > 90 dB below 60 watt output
Dimensions - 13.0" wide X 9.5" deep X 6.5" high
Weight (each) - 38 pounds
Prefered Tubes:
Matched Quad Gold Lion KT88 NEW
NOS Tungsram 12AT7/ECC81
NOS 1958 Mullard 5AR4/GZ34 rectifier tube
Upgraded Capacitors, Resistors, Wire, Fuse/Holder
ANOTE- 2 Pair AN-SPKR, heavy Silver binding post
ELNA- RFS 100uF 100V 16x25 RFS-100V
MUNDORF- 4- 0.10 1200V SUPREME SILVER & OIL
MUNDORF-4 - 0.33 1200V SUPREME Silver/Gold/Oil
NEOTECH- 22AWG LIGHT BLUE UP-OCC Solid SILVER WIRE
NEOTECH- 20-FEET 20 AWG RED UP-OCC COPPER/TEFLON
SHINKOH- 7K5 1/2 WATT SHINKOH TANT RESISTO
SHINKOH- 12K 1/2 WATT SHINKOH TANT RESISTO
SHINKOH- 27K 1/2 WATT SHINKOH TANT RESISTO
TAKMAN- 1K 0.5 Watt Metal Film 1%
TAKMAN- 2K2 0.5 Watt Metal Film 1%
TAKMAN- 10K 0.5 Watt Metal Film 1%
TAKMAN- 1M 0.5 Watt Metal Film 1%
TAKMAN- 51K 1/2 WATT CARBON FILM, 2%
ACME- AGC FUSE HOLDER, CRYO SILVER
FUSE- HiFi 5A SLOW BLO 1/4"x1 1/4" FUSE
Satin Gun Blue Transformer covers
Lorad Power Cord 4' 3x25 OFC/Silver ends terminated into Wattgate plug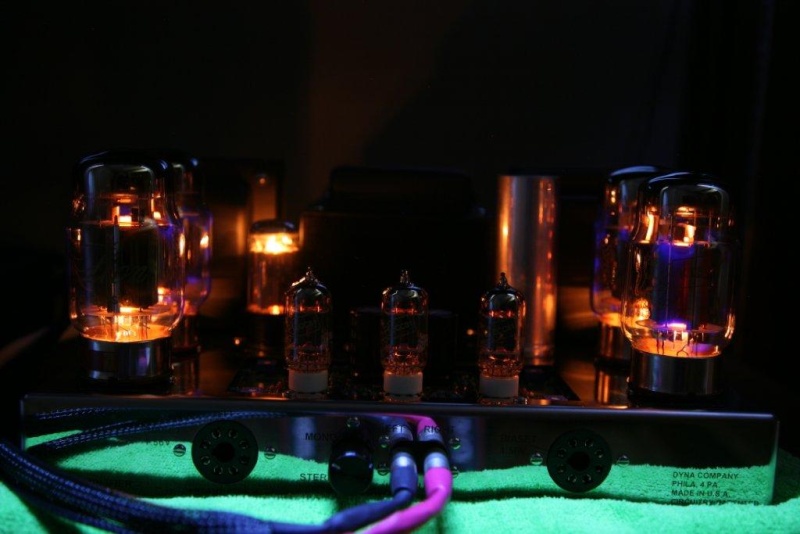 Sounds Great!