Ordered the st120 Kit earlier in the year, has been completed for a few months now and I find myself listening more and more. I got the auto bias board installed recently, highly reccomended to everyone. Figured I would share some photos of the completed, for now, amp.
It is powering a pair of 1982 Klipschorn loud speakers I was lucky to find a good deal on. I took some time rewiring the drivers and had some new crossovers built.
Here is the amp with flat black transformers, I used some 3m thermal tape and heatsinks I had around on the back of the power transformer to keep it cooler in the summer.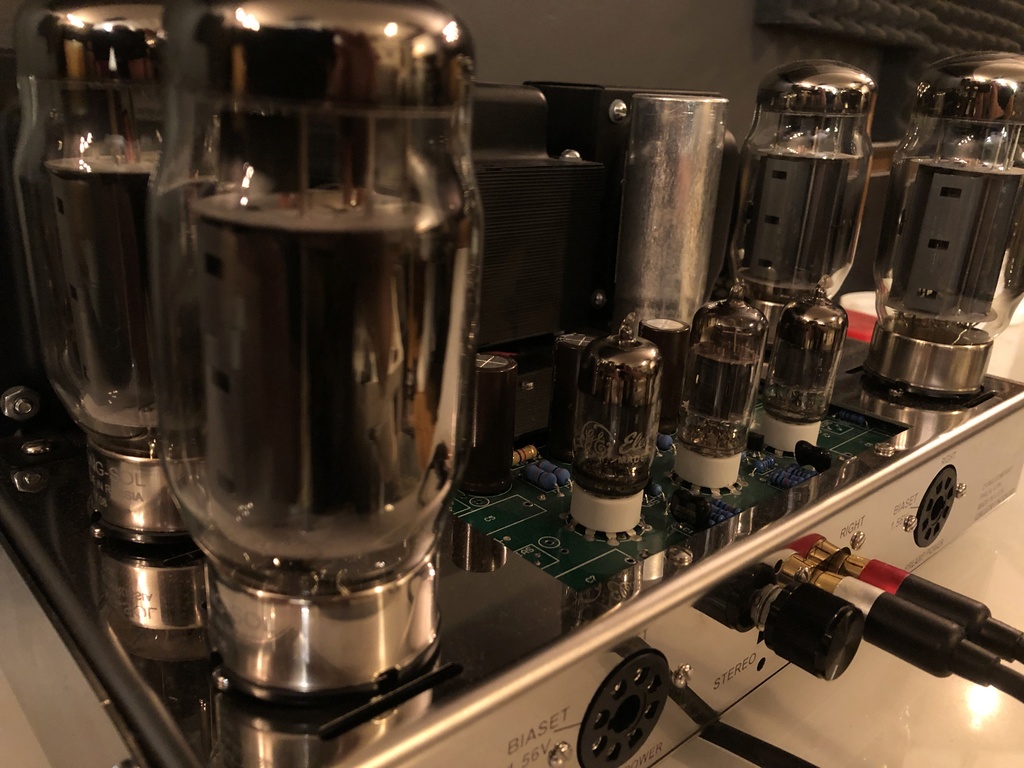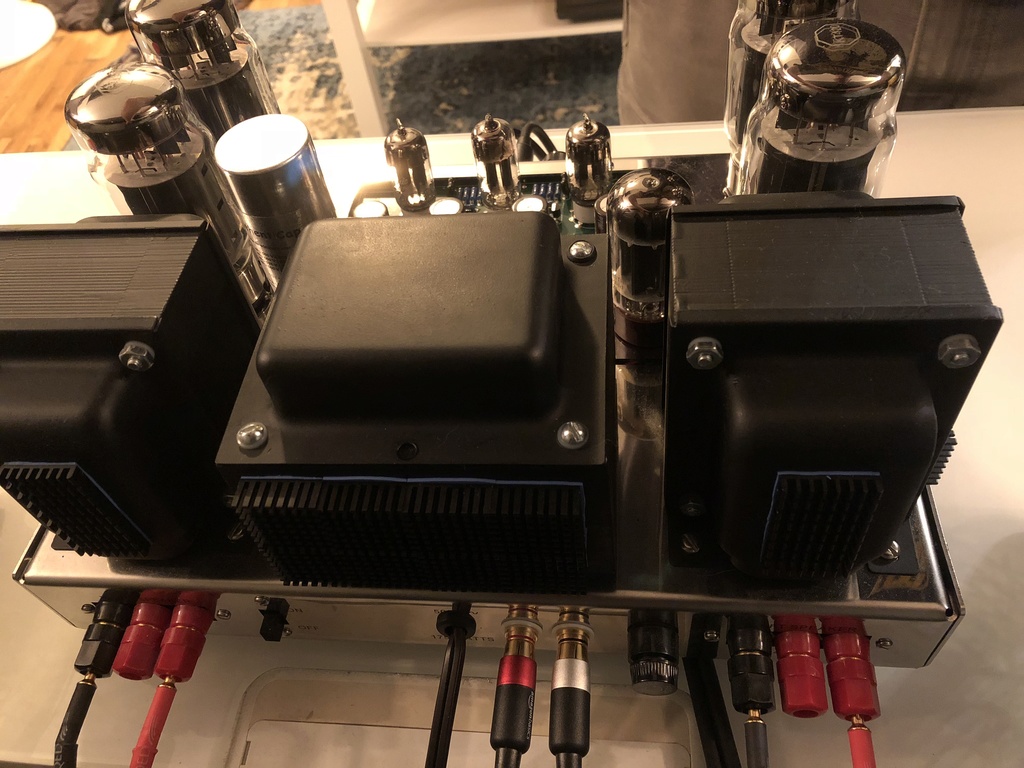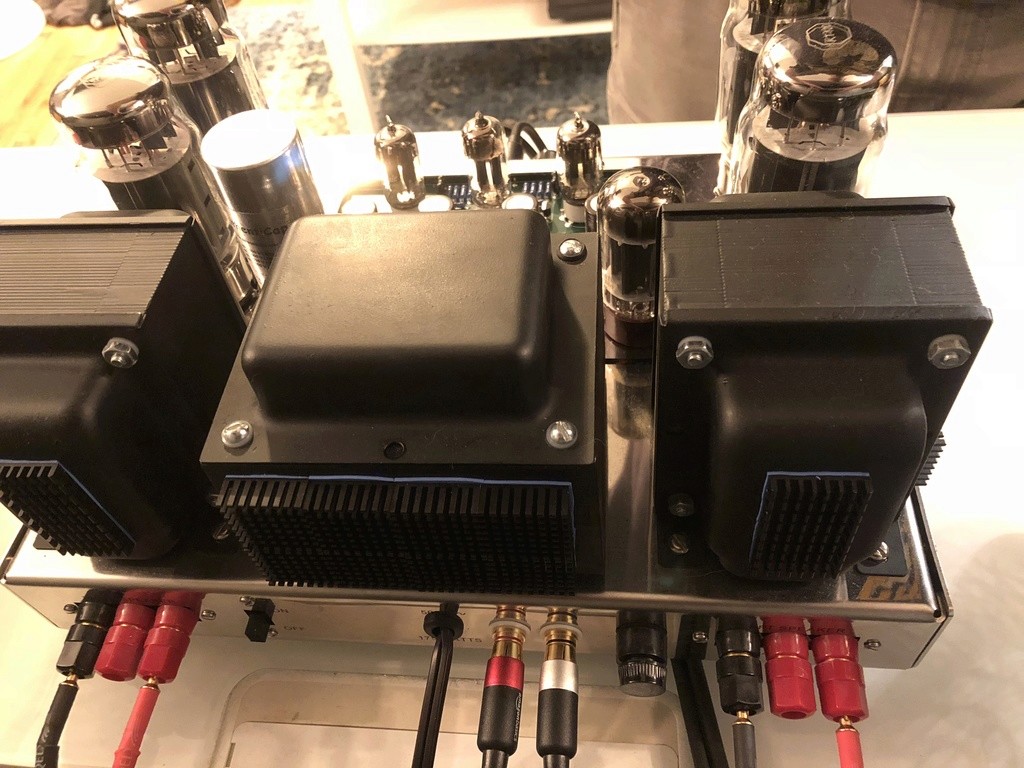 The new crossovers that I had built. Deans superX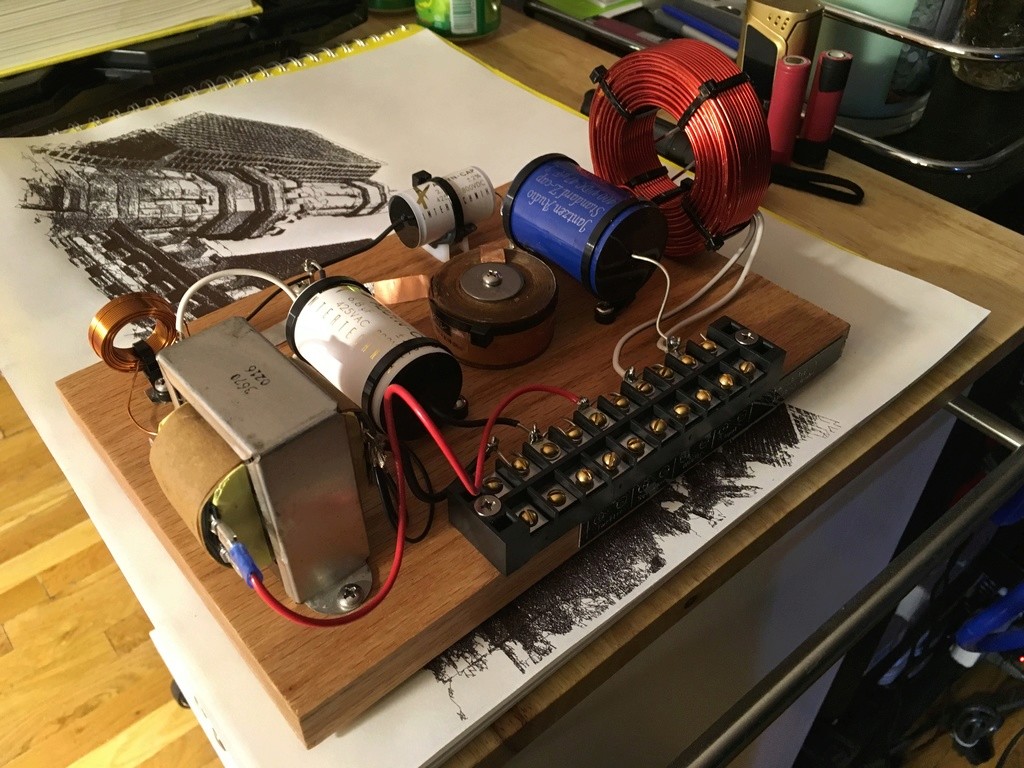 Klipschorns with original Crossovers
Let me know what you guys think, still want to build some larger wood horns to replace the k-400's.