Not supposed to be able to do this, right?  Well, it took me a while getting around to it, but here's my solid state Parasound Halo A21 power amp with an input impedance of 33KΩ being driven very nicely by my c. 1961 dynakit PAS-2. It sounds wonderful.
No problem with audible low frequency roll-off; there's plenty of bass.  This is easily accomplished by bypassing the tone controls.  Retaining the tone controls could make things trickier. But, even if you keep the tone controls, with an appropriate resistor adjustment inside the PAS it is still viable with a broader range of power amps than some may realize.
When I acquired this PAS, its originality was already compromised. I did a complete tear-down and then built it back up with remaining original parts that I thought were still good and using new parts where needed/wanted. The tone controls are completely bypassed along with all the other bells and whistles on the front panel. It is otherwise the original Dynaco circuit topology - no added output buffer.
I've got the
tubes4hifi
cap board in there, though I did kind of go overboard with the B+ capacitance. It's a work in progress, so one of these days I might get around to fiddling with it again. But, for now, it is very enjoyable.  The space and imaging are knocking my socks off, and it desterilizes the A21.  Other goodies include a well detailed, clean presentation with really good separation of instruments and voices.  It is also non-fatiguing with a measure of tube euphony folded-in.
- Peter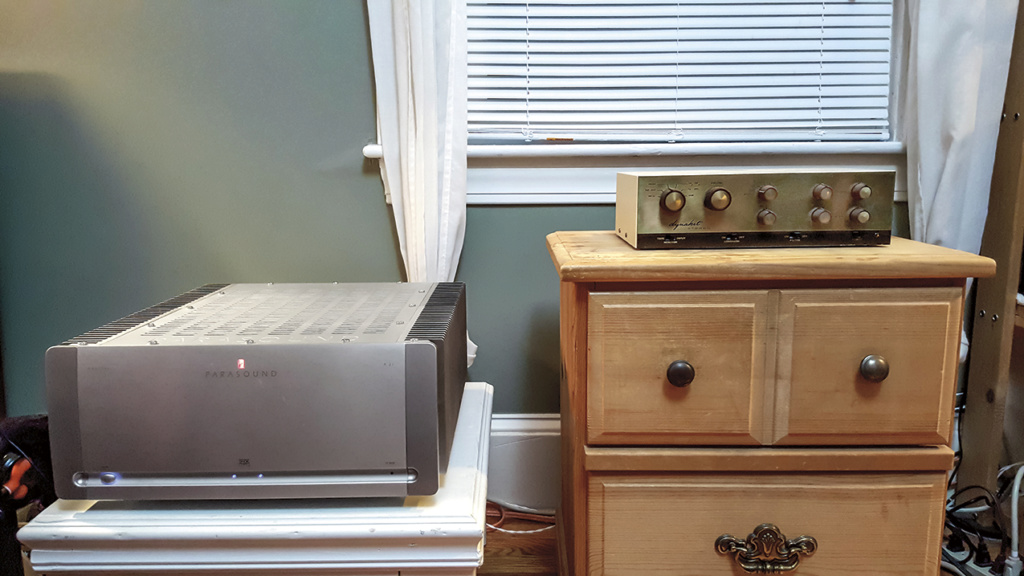 Last edited by PeterCapo on Thu Sep 06, 2018 10:02 am; edited 3 times in total (Reason for editing : correction to wording and grammar.)