EDIT 5-24-2020

The solution as suggested was to switch to a 3 prong power cord.  Buzz immediately fixed.
EDIT 5-11-2020
Definitely a grounding problem with my Empire TT.  I think somehow the tone arm itself is not grounded, as i can tap it and increase the buzz / hum.
Inerestingly, i can touch the the top of the tt and tap the the tone arm and i hear no increase in buzz, some how i am 'the path to ground'
Edit: 5-10-2020
So I swapped out my empire table  for my technics sl 1200 (which is internally grounded) and the Hum disappeared (but was humming yesterday * could have sworn*)
The technics seemed dead quiet, except i could hear a faint 'wind like rumble' out of one speaker barely, but i think that is just platter motor noise.
Fairly happy to find this out, however i like the sound of the empire far better. I think i need to focus on the Empire TT being the culprit.
EDIT: I have been able to eliminate the hum/buzz via testing by  turning all tone controls to the left (off?)  but when they are centered it sounds better. however tone controls on this unit are 'on' no matter what the switch does it seems.
       If i turn down Left / Right  Treble / Bass all the way the hum disappears!  Now i have to figure out if its the tone switch or the tone pots. Perhaps i should replace all those controls.
       I can sort of live with it now, knowing that i kind of isolated it. Perhaps someone can shoot me straight about how to proceed here?  I have also posted a pic to see if maybe someone can notice something in the wiring. I read on some other theads to move a ground from (1) to 8 on the line board or perhaps look for untwisted rca cables
Hi all ,
Just got my PAS 3 today, however i Has a hum on the phono input and also notice a louder hum on its neighbor 'special"
Unit does not have a ground lug, so i alligator clipped the TT ground to various places on the chassis
Things i have done / noticed:
* sprayed controls with deoxit.
* used an external phono pre and tried other jacks (quieter, but still a hum in one of my speakers.)
* tried different turntables in the phono jack and phono pre (still a hum)
* other sources like cd player play fine through spare, FM, etc
* hum is 'tolerable' below the 10 oclock volume position.  from 11 and up , its louder, not crazy loud, but noticeable standing 6 feet away, however you cant unhear it after you notice it.
* on spare with CD playing the volume knob seems to not scale the volume. There is alot of turn  from 9 oclock until you hit about 1 oclock and its noticeable louder. However on phono the volume knob scales up as it should.
* reseated all tubes.  tapped tubes and inputs / out puts to listen for noise.  did not look for bad solder joints yet.
* swapped tube positions, changing around the phono board tubes for the other 2 12ax7.
* Tried various combinations of amp / tt / pre in power strip plugged into variac at 117v, had only the amp in the variac, had turntable in different outlet, etc.
I knew buying this, though advertised as silent, probably wouldn't be. All things aside.. i love the sound.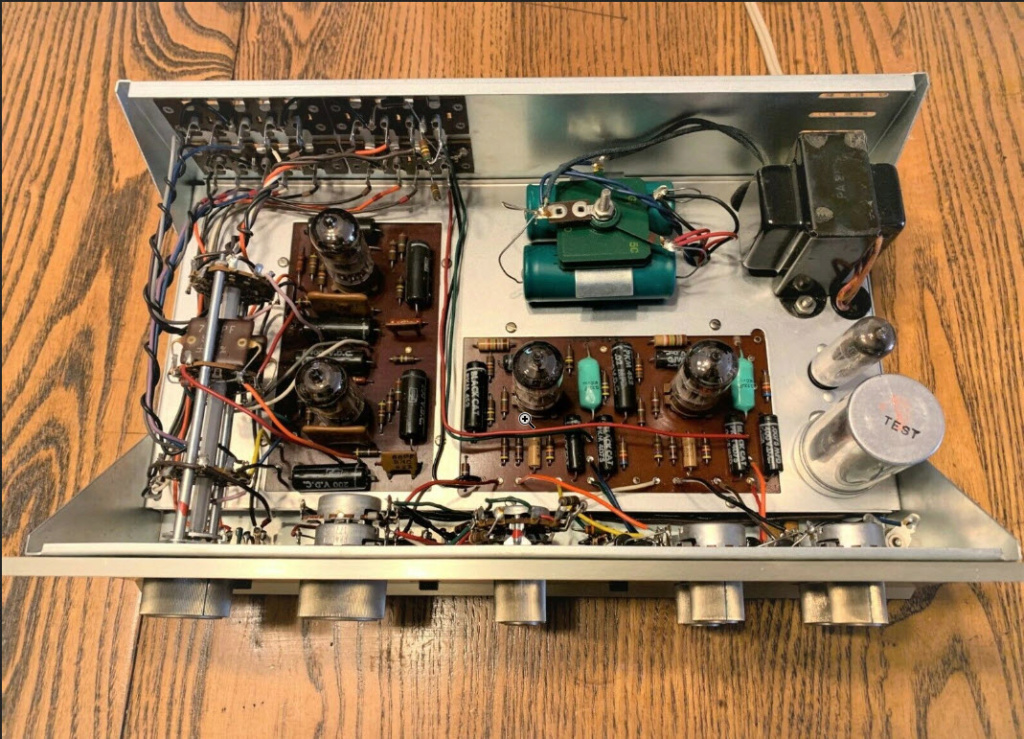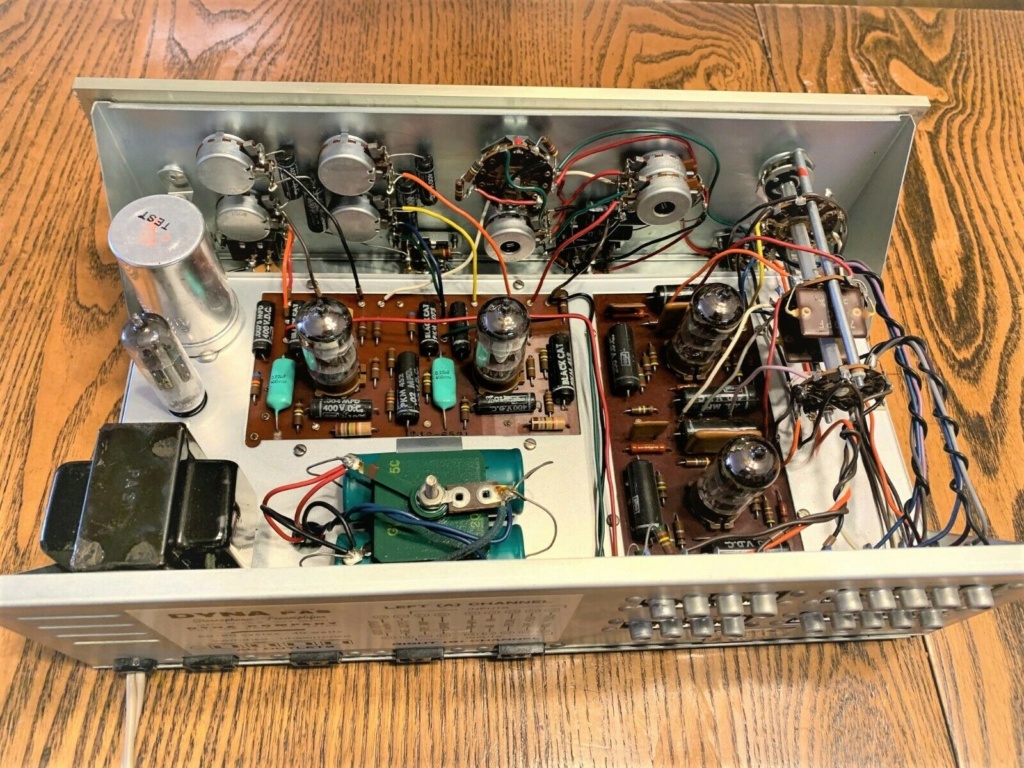 Last edited by Midwestside on Sun May 24, 2020 3:29 pm; edited 2 times in total