Need schematic and layout for Dyna PAS preamp

case310350




Posts

: 1


Join date

: 2020-09-27

Need schematic and layout for Dyna PAS preamp. Please advise on where I can find thank you

mijohn




Posts

: 92


Join date

: 2013-06-19


peterh




Posts

: 1434


Join date

: 2012-12-25


Location

: gothenburg, sweden

case310350 wrote:Need schematic and layout for Dyna PAS preamp. Please advise on where I can find thank you
AT this very site :
Go to the Sticky thread " 32 FREE Dynaco tube and solid state assembly manuals available for download - links inside" and select PAS3

Bob Latino

Admin




Posts

: 2959


Join date

: 2008-11-26


Location

: Massachusetts

Yes - Peter is correct .. We have on the Tubes4hifi web site all the original Dynaco assembly manuals. We also have all the schematics and many of the pictorials. Email us for the schematics. Below is the Dynaco PAS2/3 circuit.

Bob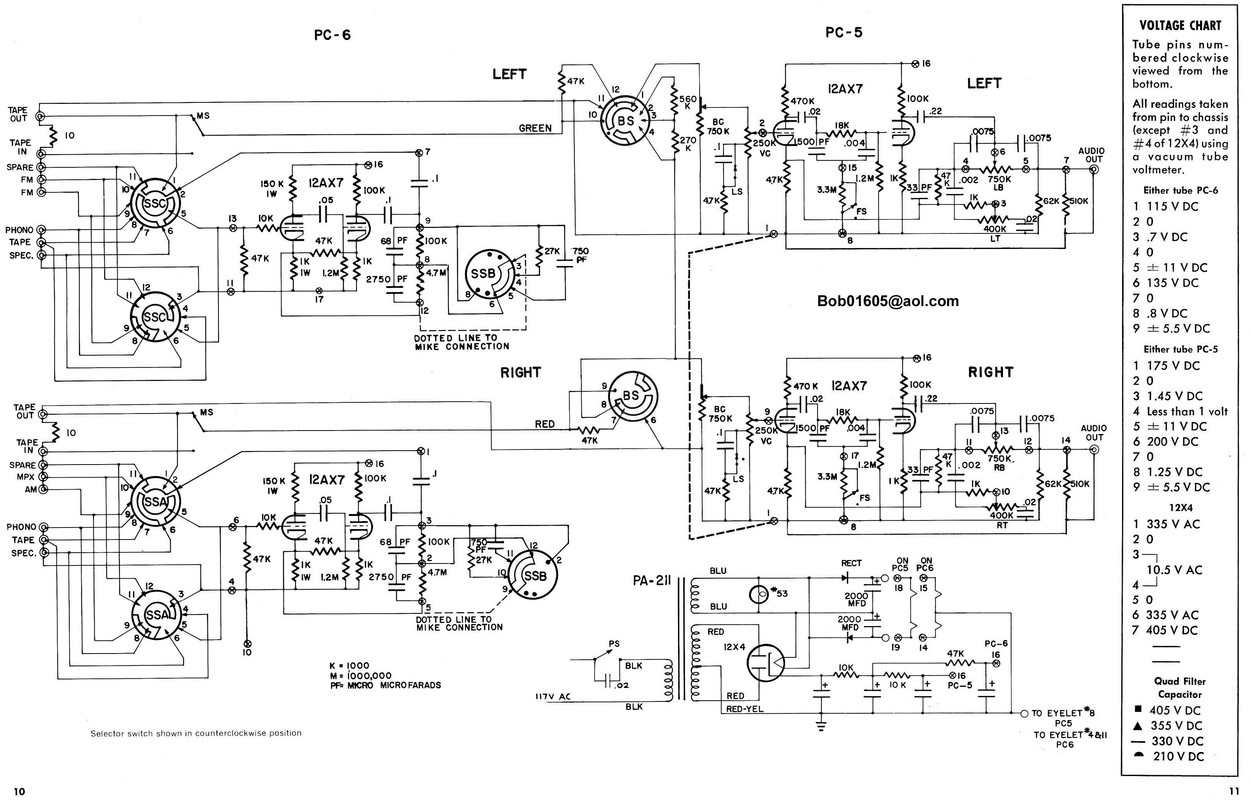 PeterCapo




Posts

: 921


Join date

: 2008-12-05

There were at least two or three (maybe more) variations in the PAS manuals/schematics/pictorials.  IMO it's best to first ascertain exactly which PAS you have then match the correct paperwork to it.  
Even then, some additional documents could be very helpful, in particular the Audio Regenesis lab studies of the PAS that contain very helpful procedures and information.  Left-hand side of the following webpage:
http://www.audioregenesis.com/