The following thread has several schematics that are relevant to the following discussion. Please do not attempt to duplicate this amp or any circuit based on these drawings. Drawings have omissions and may contain errors that could result in unsafe operation.
Help me understand this amp.
As you can see I have a very modified st70.
I've been using it off an on for over 6 years.
It plays and sounds very good compared to a recapped and otherwise stock st70.
I recently changed a resistor on the driver board bc of a garbled channel.
And now I want to be sure the bias is set correctly.
Bias voltage is currently set to .25v and the can be adjusted to a max of .5v.  
A list of mods that my untrained eye can see.
1. the power supply has larger cap. values.
2. the choke has been changed and moved to the top of chassis
3. a relay added. The rectifier is wired to this.
4. The preamp sockets removed and changed to rca jacks.
5. Four trim pots added to the pcb.
6. There is a 10k bias pot for each el 34.
7. Each of the 4 bias resistors measures 35 ohms.
How do I tell if it is wired for triode or pentode operation?
Would that affect the bias voltage?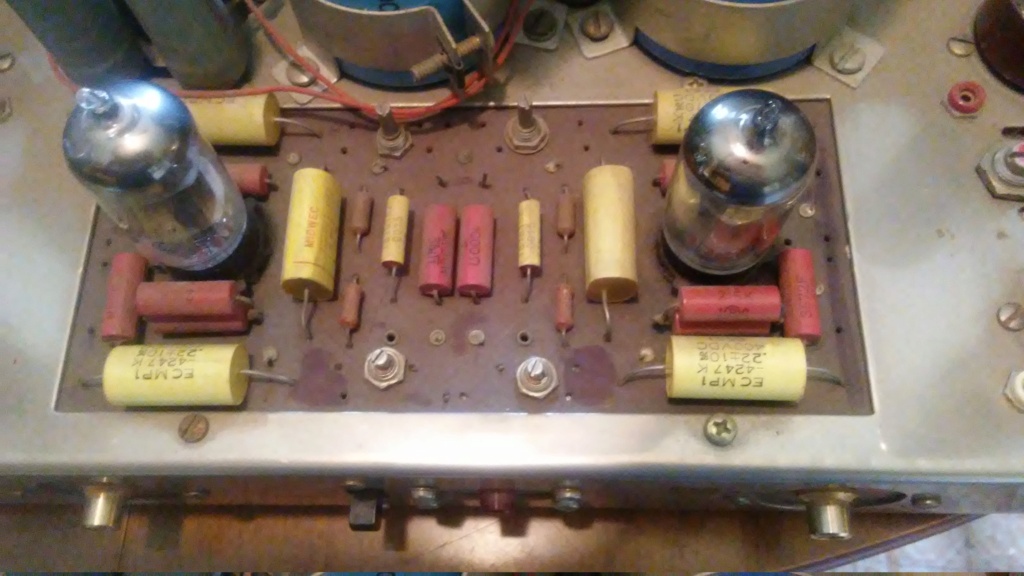 Last edited by Skelt on Fri Oct 16, 2020 3:55 pm; edited 2 times in total (Reason for editing : Added disclaimer)