System: VTA ST-120, KT88's, Pavel's autobias board AB Qi ST70/120, VTA driver board version 16.
I'm experiencing an approximately 200 KHz oscillation, that runs away with increasing input. Both channels are affected. At onset the oscillation looks like this (measured at the output into 8 ohms.
With slightly more input it runs away: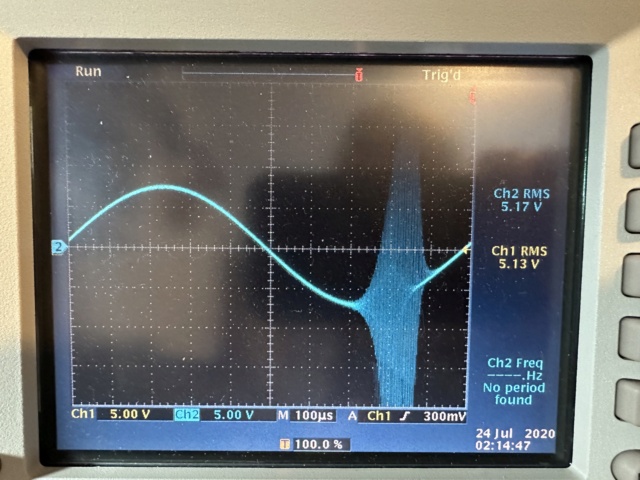 Zoomed in it looks like this: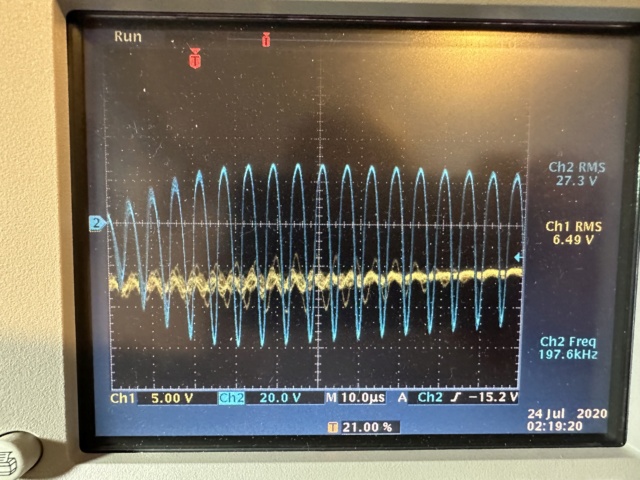 Has anyone else run into this? Voltage regulator instability?